Alex D. Ogden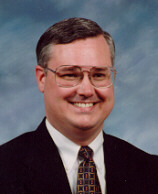 Let me introduce myself. I have been a full-time minister of the gospel since 1980. I have preached in several states and have made a couple of preaching trips to Jamaica. In December of 2014 I began work with the Colesburg church of Christ in Dickson County, Tennessee. I stepped down from that work at the end of November in 2018 to focus on my day job, working for an insurance company. I remain an active member of the Colesburg congregation.

I purchased my first computer in 1987. I went on to teach myself how to write programs on the computer which would be useful to me in my work as a minister. I wrote some add-on programs for use with WordPerfect.

First and foremost, however, I am interested in the Lord's work. Thus, you will mostly find here various materials useful in the study of God's word.


---
This page is © Copyright 1998-2020 Ogden Publications, All Rights Reserved.
This page was last updated on August 3, 2020.