Alex D. Ogden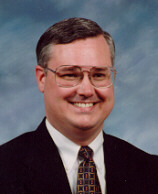 Let me introduce myself. I have been a full-time minister of the gospel since 1980. I have preached in several states and have made a couple of preaching trips to Jamaica. I currently work with the Clay church of Christ in Clay, Alabama.

I purchased my first computer in 1987. Since then I have taught myself how to write programs on the computer which would be useful to me in my work as a minister. I continue to write add-on programs for use with WordPerfect. You will find information on this site to some of those programs.

First and foremost, however, I am interested in the Lord's work. Thus, you will mostly find here various materials useful in the study of God's word.

Feel free to download anything you see on this site.


---
This page is © Copyright 1998-2007 Ogden Publications, All Rights Reserved.
This page was last updated on February 24, 2007.